Browse through our various categories or use the search bar to find your favourite products. On the product page, you can either tap on "Chat Now" to discuss or make an offer with the seller or "Buy Now" to place an order directly.
Buy
After tapping on "Buy Now", indicate your preferred quantity and your preferred colour. Once confirmed, you will be directed to the Shopping Cart page.
Chat Now
Ready to make your purchase but wish to offer a different price? Tap on "Make an Offer" to indicate your offer price and quantity. If the seller accepts your offer, the product will be automatically added to your Shopping Cart, which you can access by tapping on "Go to Shopping Cart".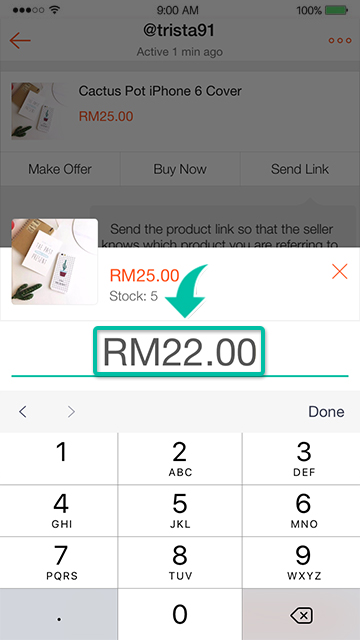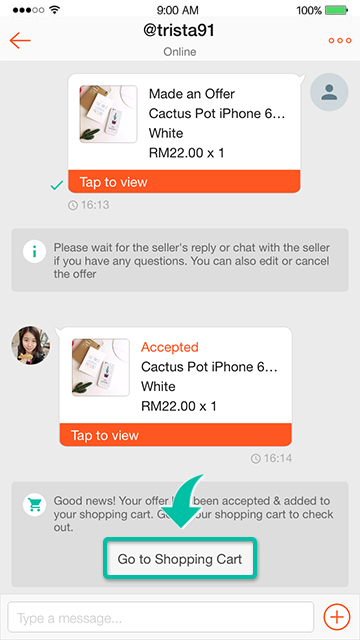 Shopping Cart
1. Select the products you want and "Check out".
2. Remember to apply your Free Shipping Voucher by clicking on "Voucher" and selecting your Free Shipping Voucher.
3. On the checkout page, confirm your delivery address.
4. Choose your shipping option, and leave a message to the seller if you have specific details to include.
5. Select your preferred payment method and tap on "Place Order" to proceed with payment! To read more about payment, view here.