Save more when you buy on Shopee with special promo codes. You can redeem them at checkout by entering the code in the promotional code box on your shopping cart page.
What are Promo Codes?
Promo codes are vouchers that you can use to obtain discounts on purchases from Shopee.
Where do you find the Promo Codes?
On the in-app banners that you can see on your "Buy" page.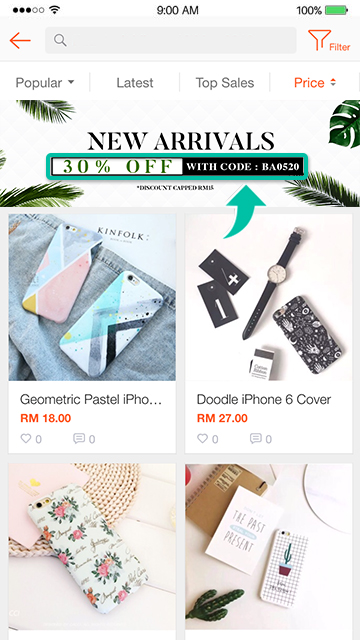 In your "Notifications" > "Promotions" messages.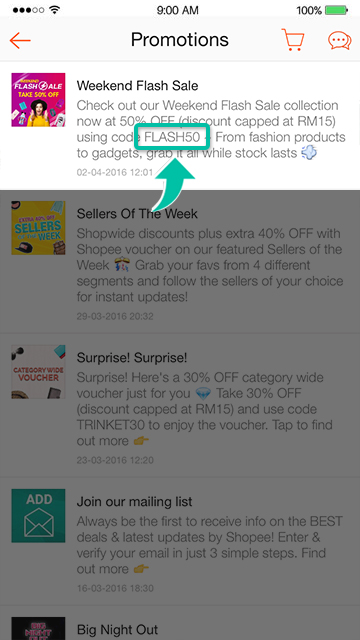 How to use your promo code? Tap here.
Take note that they are only applicable to payments involving Shopee Guarantee (credit card, bank transfer and online banking).