Before setting a Wholesale price for a product, you have to first make sure that all variations of the product have the same price. You can then set the Wholesale price for a new product or an existing product by choosing
"Wholesale"
 in the
 "Add Product"
 or
"Edit Product" 
page respectively.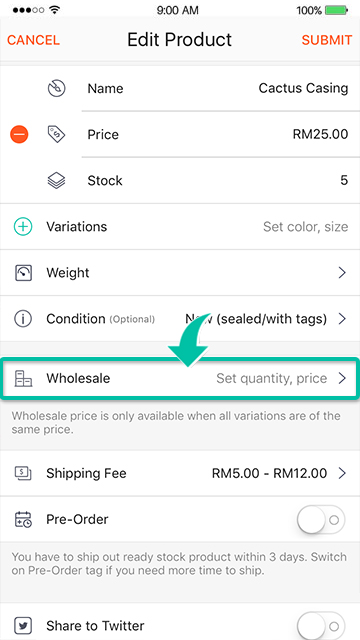 You can set up to 5 tiers of Wholesale prices. For each tier, please key in:
Min Order: Minimum quantity of the Wholesale tier.
Max Order: Maximum quantity of the Wholesale tier.
Unit Price: Price of a single product in the Wholesale tier, applied when a buyer orders any quantity between the minimum and maximum quantities of the tier. The Unit Price must always be lower than that of the previous tier.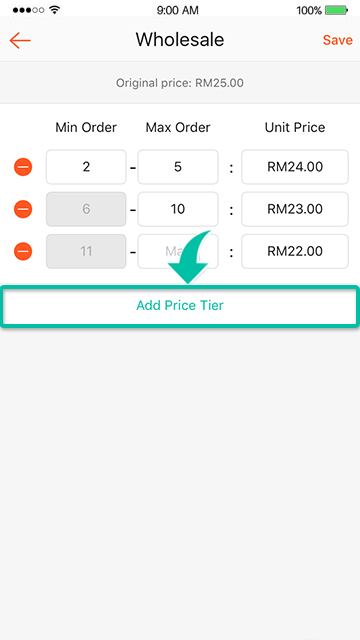 Once the changes are saved, the Wholesale prices will be displayed in the Product Details page as shown below. Your product listing will also have the Wholesale badge attached to the product listing.