Seller Assistant is created to help you organize your products, keep track of orders and manage your customers. You can access it from Me page.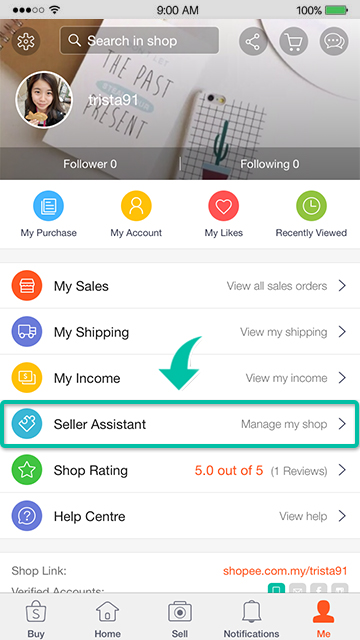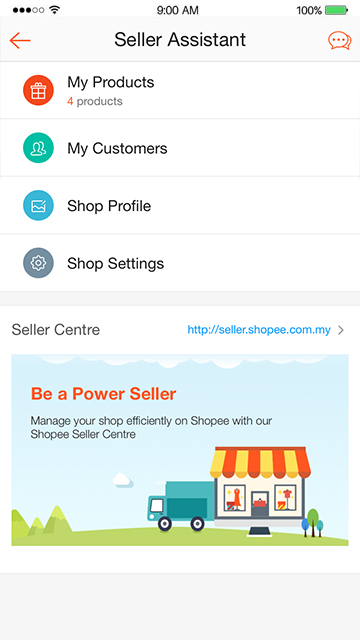 My Products - View all the products that you have listed on Shopee and sort them by Latest, Popular, Stock and Sold Out.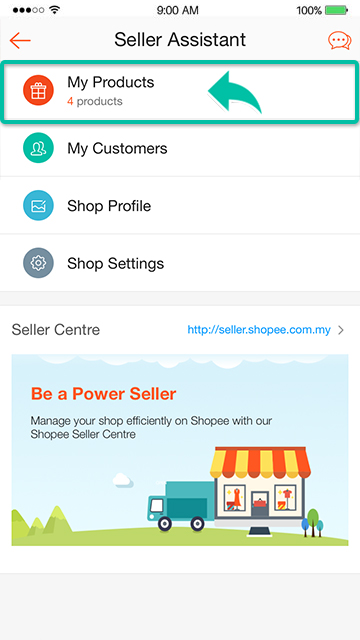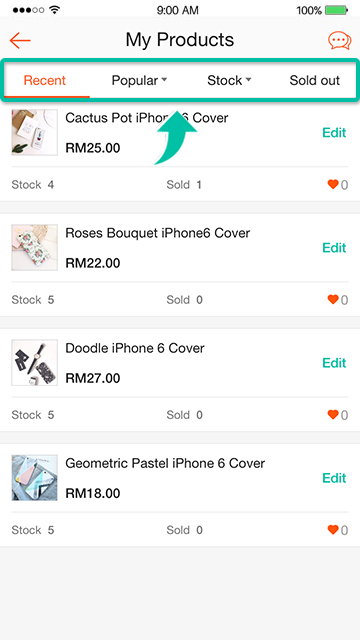 My Customers - View all the users who have purchased your products before. Tap on their usernames to see a list of products they purchased.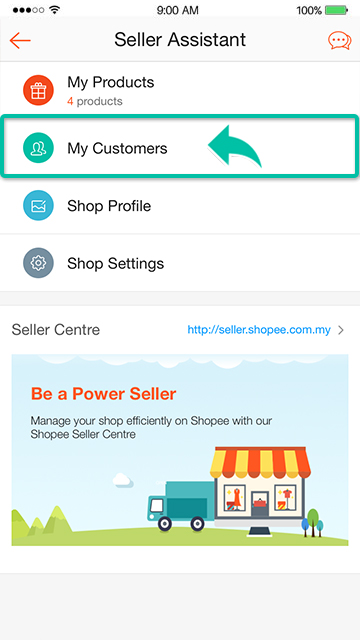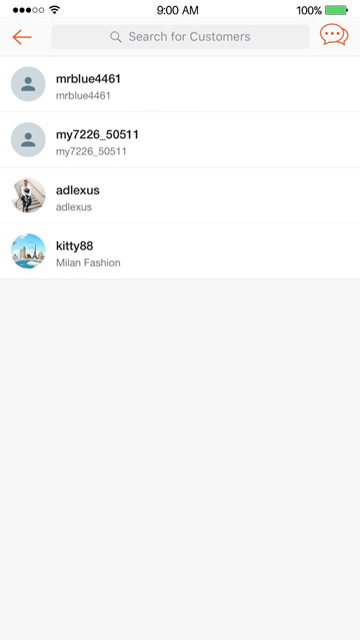 Shop Profile - Edit your shop name, add description images and a shop description. You could also choose to either update your followers or disable updates of the changes in your shop profile.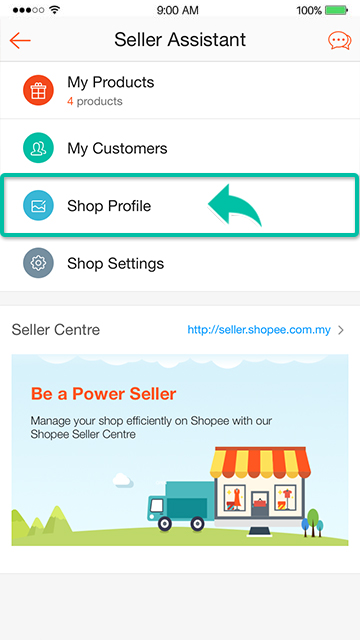 Chat Settings - You can enable to send self-defined auto-reply message to buyers when they chat with you.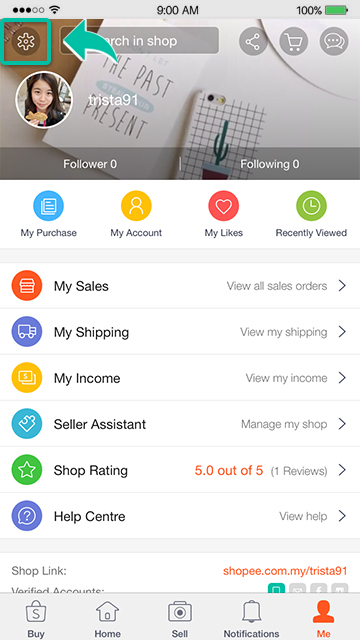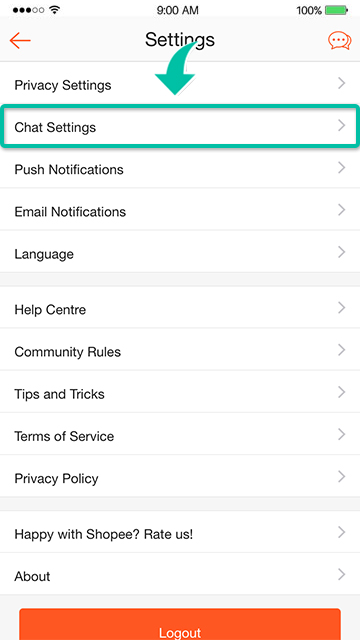 Shop Settings - You can enable the ''Allow Negotiation'' button to allow buyers to make offers on your products.