You may choose the shipping option by going to "Me" > "My Shipping" > Choose your preferred logistics provider > Enable it.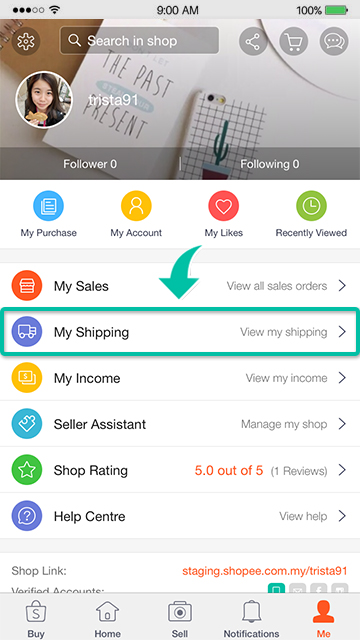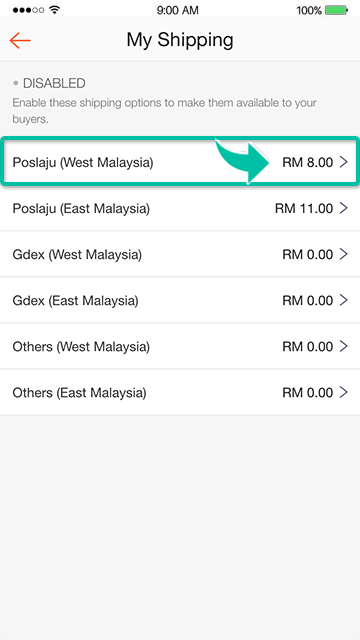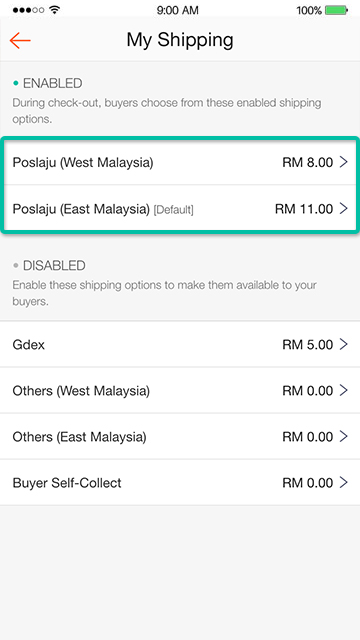 After you have saved the shipping options, you will be able to apply the updated logistics setting to your upcoming listings. If you disable a logistic provider, that option will be removed from all your existing products.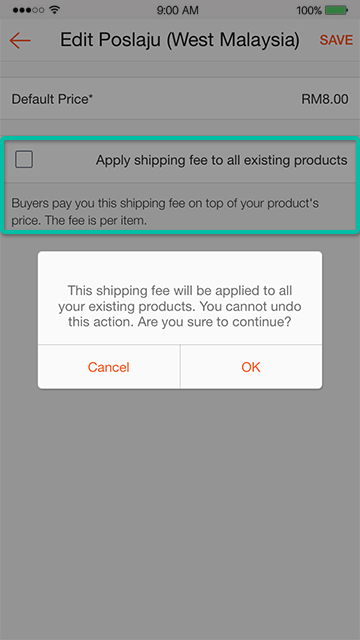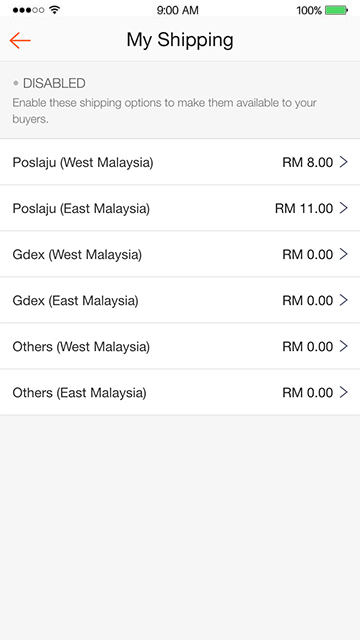 You can also change the shipping options on the "Add Product" page by tapping on "Shipping Fee". But it will only be applied to that specific product.