We strongly encourage you to communicate with your buyer regarding the return details. If you agree with the buyer's request to return, let the buyer know your address in the chat so that he/she can arrange for shipping. After you received the returned product, tap on "Refund" and the payment will be refunded to the buyer. Do not tap on "Refund" if you have not received the returned product(s).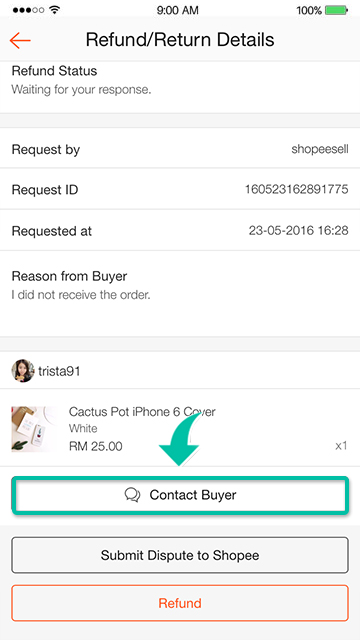 Please note that the refund would be automatically completed if there is no action from you 9 days from the date that the Return Request is raised.
If you have valid reasons to reject the Returns/Refunds Request, please tap on "Submit Dispute to Shopee" at any time before the default refund deadline. You can refer to Dispute Resolution for more details.