After checking out an item from your cart, you will be able to choose a payment option after confirming your address and shipping method.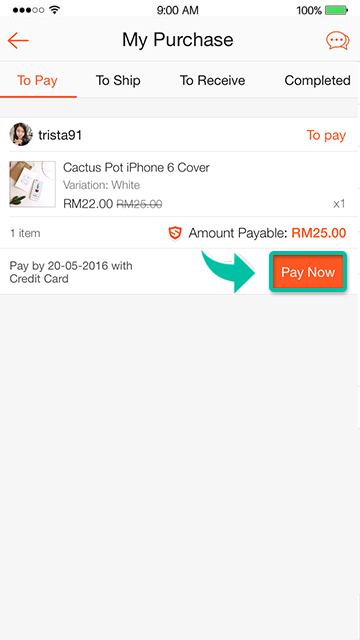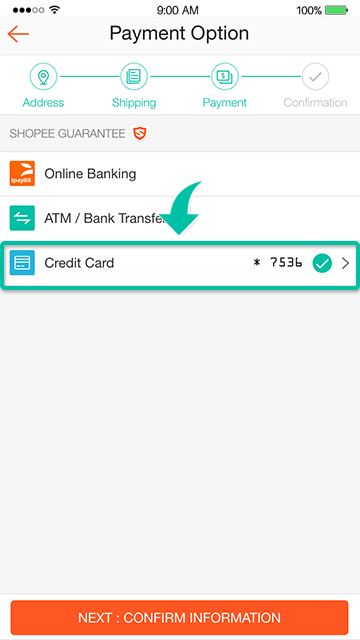 If it is your first time using credit/debit card payment, tap on "New Credit Card" and enter your card details on the next screen. You may save this card as the default card for payment by ticking the "Submit" checkbox. Then, enter the OTP and your payment is completed.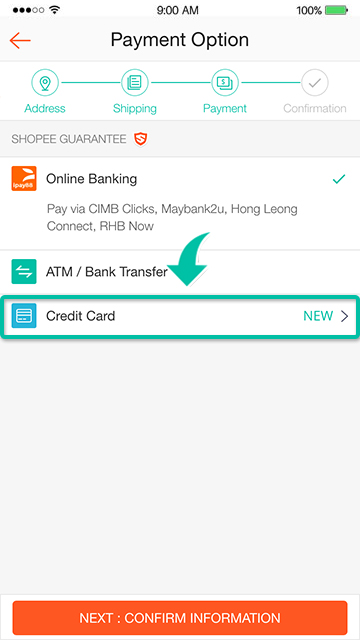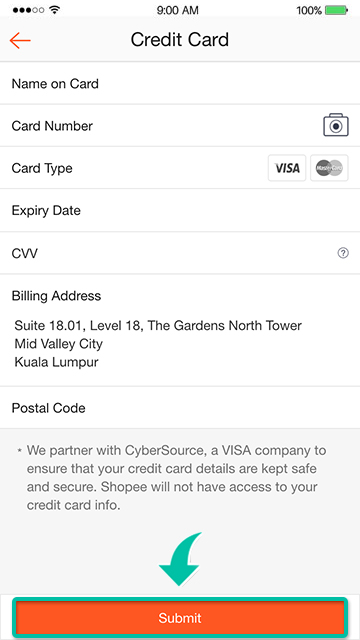 Rest assured that your credit card information is kept safe and confidential with our service provider. Happy Shopee-ing!